Trunk or Treat with your Oilers!!
October 23, 2021
Scrimmage Game Schedule Change!!
February 7, 2022
Pearland Oiler Baseball and Pearland Dugout Club are pleased to announce the return of Baseball Buddies for 2022. Pearland Oiler Baseball Buddies is a chance for Pearland youth to share their love of baseball with Oiler Varsity Players.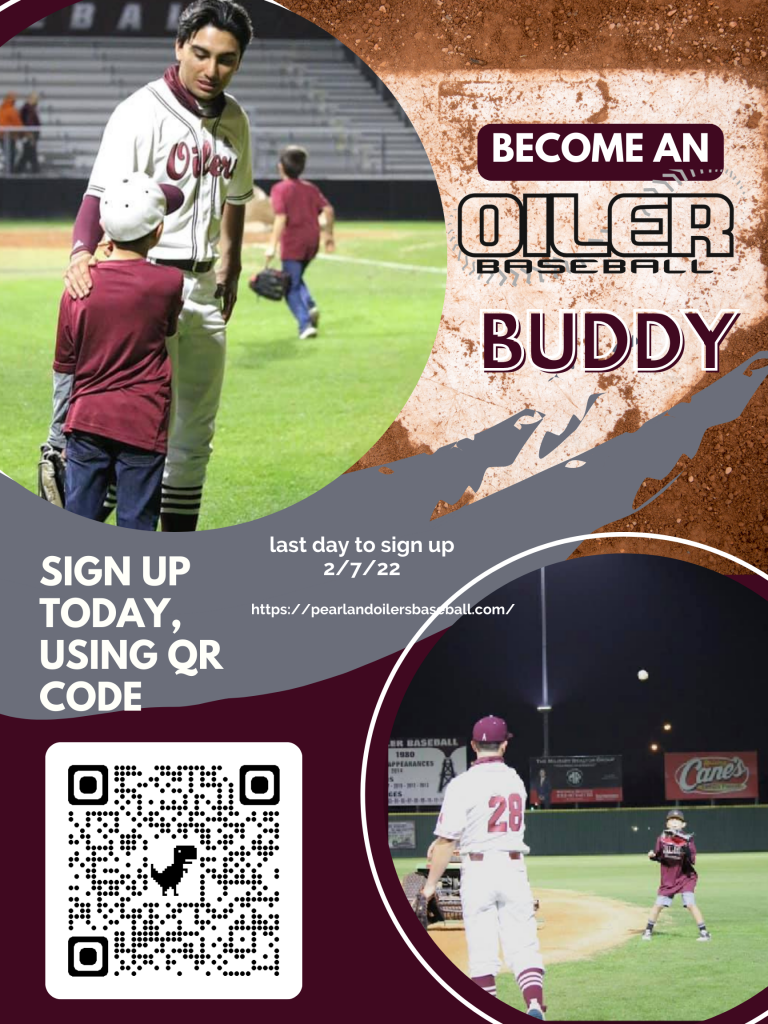 At the beginning of the season, each child is assigned a Baseball Buddy from the Varsity team
Baseball Buddies receive an Oiler Baseball Buddy t-shirt & picture with player.
Get free admission to ALL home games when they wear their t-shirt.
The program kicks off in early March at The Oil Field (PHS baseball field) where Buddies get a chance to enjoy a pizza party, meet their Oiler Buddy and other players before the season officially starts. (T-shirts will be handed out and pictures taken at the party).
Buddies are involved in pre-game activities and get to run the bases and hang out with their Oiler player after varsity baseball games
At the end of the season, each child will also receive a personal letter from their varsity player.
Cost is $20 per child, or $125 per team.